The core of Earth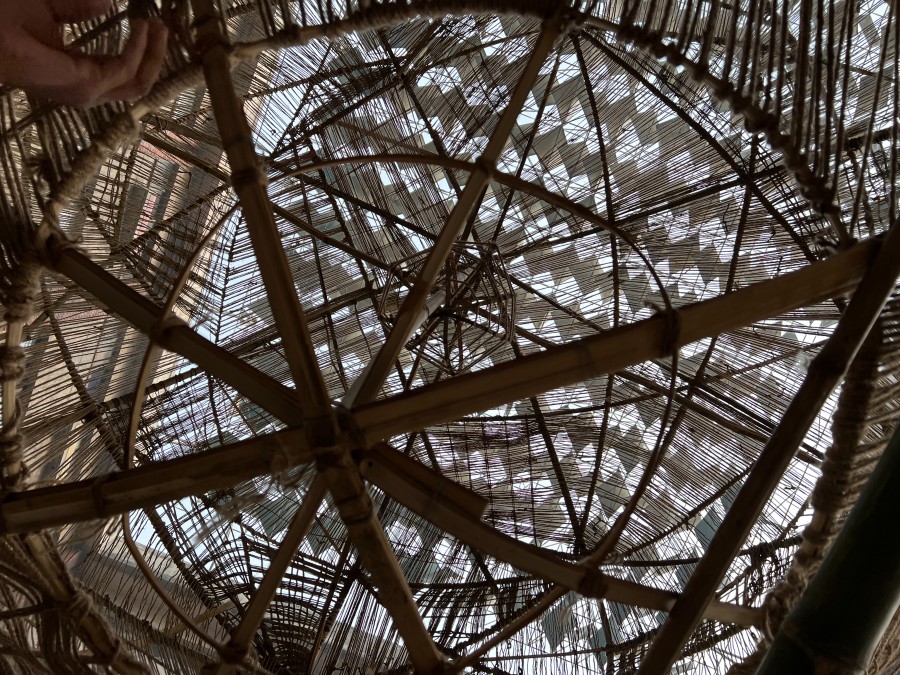 Aarrti Zaveri's Art Installation takes a deep look at the Core of Earth through natural materials and
found objects weaving them together aesthetically to bring out a sensitive subject which affects each
one of Us as we grapple with Our day to day life.
Earth today is under immense pressure than any other time before in the History of mankind. Humans
have laid a stranglehold on its resources and Nature is working hard to maintain its balance and core.
It is time we pause and look at the wisdom from ancient times ignoring of which has brought us to the
current situation.
The Sanskrit phrase 'Vasudhaiva Kutumbakam' which in Vedic tradition means 'All living beings on the
Earth are a Family '. The original verse appears in Chapter 6: Verse 71 of the Maha Upanishad…
One is a Relative, The other Stranger Say the Small minded The Entire World is a Family Live the
Magnanimous.
It is also beautifully brought out in the African tradition in the word 'Ubuntu ' which is a Nguni
Bantu term meaning 'Humanity'. It is broadly translated as 'I am because We are'.