François Davin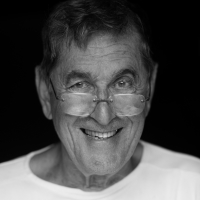 My art takes into account the spirit of each place I am invited to create for. I give attention to
the landscape, to what has happened on that place, what is cultivated there, how people live, what
they believe into, which animals and plants live with them, and so on… and a special creation
imposes itself, deeply linked to that place, and no other one. Whenever it is possible, I invite the
inhabitants to share this creation with me. I have created more than 200 site specific pieces on five
continents. I was at the origin of Le Vent des Forêts, one of the very first events where site- specific art was shared between local inhabitants and international artists they invited, lodged in
their homes, fed and assisted in every aspects of their creations. I am French and Australian,
knighted in France as Chevalier des Arts et des Lettres, International Delegate of the French
Sculptors Union, founding member and General Secretary of AiNIN.
Forms of art: Visual 3D, performance, texts, video
Country: France - Country of origin: France and Australia - Email: fr.davin1@gmail.com - Website
---